Do I need to wash my make-up brush for the first time? What are the cleaning steps? For the first time, for many people, if you don't wash your makeup brush, you will always feel insecure, just like new clothes. It's suggested that you buy a make-up brush for the first time and then wash it. Because make-up brushes can generate bacteria and breed microorganisms when they are not used for a long time, some makeup brushes can still have odors. If they are washed for the first time, they can also communicate with the merchant in time if there is hair loss or other damage during cleaning.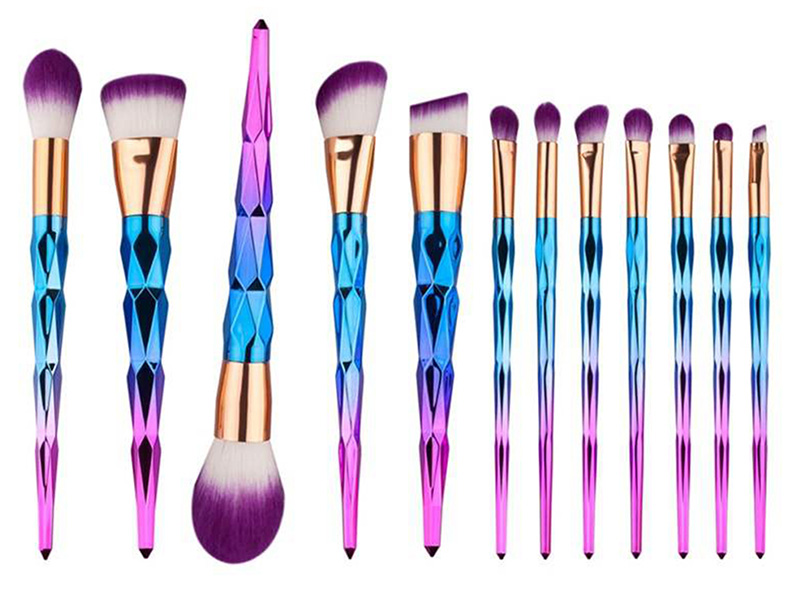 Clean makeup brush:
1. Routine maintenance: After use, brush the paper along the surface to wipe off excess cosmetics.
2. Regular maintenance: Once a week, immerse the brush in diluted warm soapy water, rinse along the hair, and then rinse with cold water. Dry the brush gently with a paper towel. When done, lay the brush flat until it is completely dry.
After cleaning the brush, let it air dry. Do not use a hair dryer or dry in the sun as this will damage the material. Do not dry upright in the cup, as the center of gravity will run to the edge of the wet brush, which will deform the brush after drying. After washing, you can also soak and rinse with conditioner, which will make the brush softer.
Washing method with warm water and washing liquid:
1. Before cleaning, soak the makeup brush in warm water and pay attention to the connection between the brush and the pipe.
2. Pour the cleaner out and wipe it on the palm. Let the brush absorb and rub it round and round until the rest of the powder is removed. (You can also find a container to put in for cleaning, being careful not to put too much water.)
3. Squeeze the dirty water from the brush with your fingertips until there are no traces of cosmetic residue, then rinse with water.
4. Wipe the brush with a clean paper towel to see if there are residual powder stains. If yes, repeat the above steps.
5. After squeezing out the water, absorb the water with a clean paper towel and lay it flat on the paper to dry.
Do I need to wash my make-up brush for the first time? What are the cleaning steps? I hope to help everyone. After learning the above steps, the makeup brush is enough. SEEWILL is a professional makeup brush Manufacturers can customize, wholesale and retail makeup brushes, please contact us if necessary.